Unleashing the Power of Women's Voices
Jun 23, 2023
I recently had the incredible opportunity to participate in the Women Thrive Media event, "Unleashing the Power of Women's Voices." This groundbreaking event aimed to ignite the potential within each attendee, amplify a diverse range of women's voices, and inspire lasting impacts in both personal and professional lives. As a Business & Success Mentor, I was particularly excited to be a part of this event, as it aligned perfectly with my mission to empower women to embrace their power and create meaningful change in the world while increasing their revenue. Join me as we delve into the transformative journey that unfolded during this unforgettable event.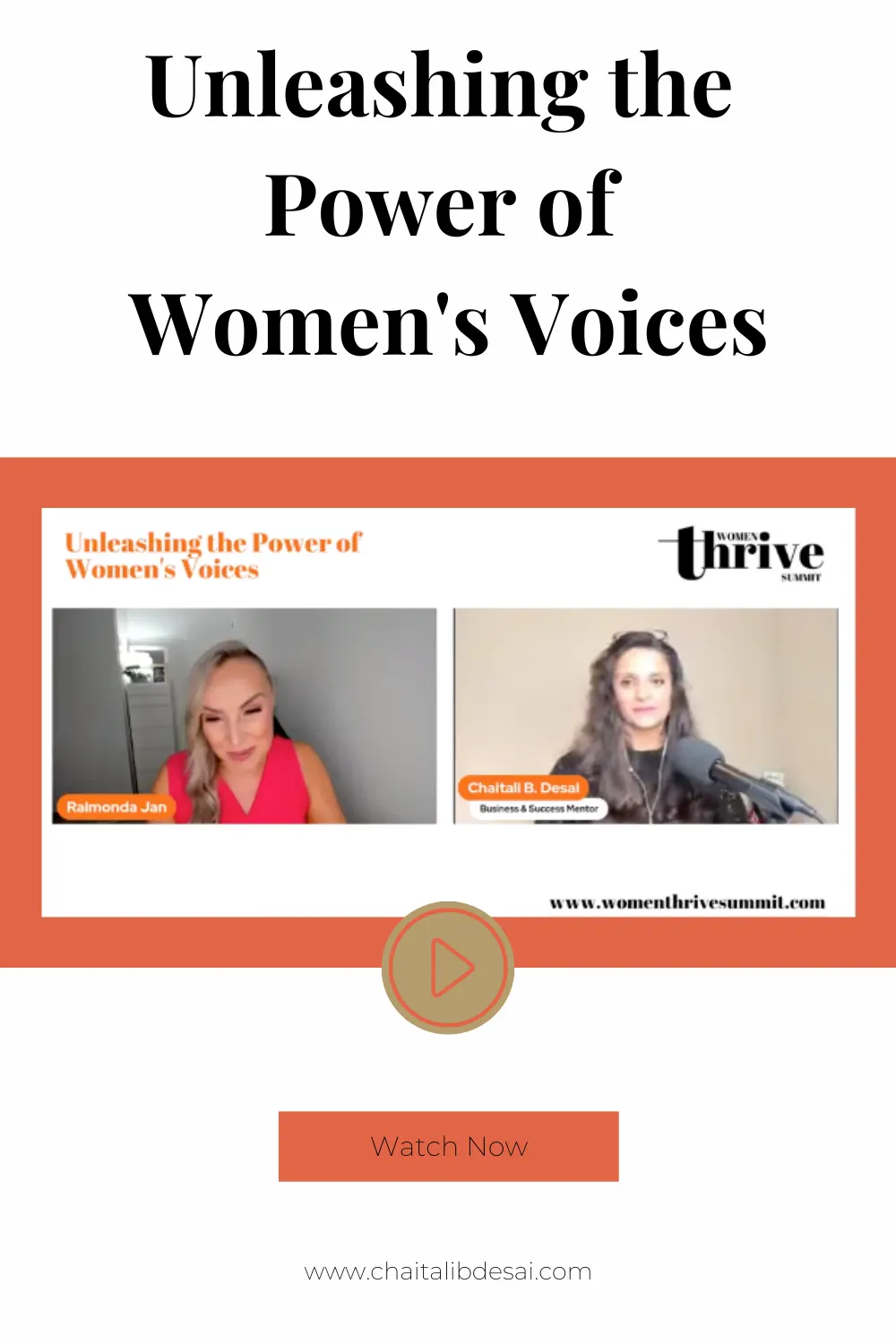 Empowerment:
"Unleashing the Power of Women's Voices" was an immersive experience that left attendees feeling empowered and ready to thrive. Through captivating stories, interactive networking sessions, and engaging discussions, the event provided participants with invaluable tools, strategies, and a growth mindset to overcome obstacles and shatter glass ceilings. We were encouraged to step into our full potential unapologetically, recognizing the immense power we possess to create positive change in both our personal and professional lives. The atmosphere of empowerment was palpable, and I left with a renewed sense of confidence and determination.
Inspiring Speakers:
The event featured an exceptional lineup of trailblazing women who have made significant contributions in their respective fields. These inspiring speakers shared their personal journeys, highlighting the challenges they faced and the strategies they employed to overcome them. Their stories served as powerful reminders that success is attainable, regardless of the barriers we may encounter. From business leaders and social activists to artists and innovators, each speaker brought a unique perspective and valuable insights that resonated deeply with the audience. Their unwavering passion and dedication were truly awe-inspiring, leaving us with a sense of limitless possibilities.
Networking Opportunities:
"Unleashing the Power of Women's Voices" provided a platform for connecting with like-minded women who are passionate about personal growth, empowerment, and creating positive change. The event fostered a supportive and inclusive environment where attendees could engage in meaningful conversations, share experiences, and forge valuable connections. These networking opportunities were instrumental in building a community of individuals committed to uplifting one another and collaborating to bring about impactful transformations. The energy and enthusiasm were contagious, and it was a privilege to be surrounded by such incredible women.
The Women Thrive Media event, "Unleashing the Power of Women's Voices," was an extraordinary opportunity to be part of a movement revolutionizing the way women's voices are heard and valued. The transformative journey toward personal and professional empowerment that unfolded during this event was truly remarkable. Through empowering stories, inspiring speakers, and valuable networking opportunities, attendees were equipped with the tools, strategies, and mindset needed to overcome obstacles, shatter glass ceilings, and make a lasting impact. As a Business & Success Mentor, I am even more committed to empowering women to embrace their power, create change, and increase their revenue. I encourage everyone not to miss out on future opportunities to be part of this extraordinary movement. Together, let us continue to unleash the power of women's voices and pave the way for a brighter, more inclusive future.
Watch the replay at https://bit.ly/Unleashing_Womens_Voices_Replay
If you're seeking to make rapid progress, I welcome you to partner with me as your mentor in my 5 Session Hypnosis Package.